Why choose ceiling lamps for home lamps? What is it about the charm that everyone is scrambling to choose?
2023-07-03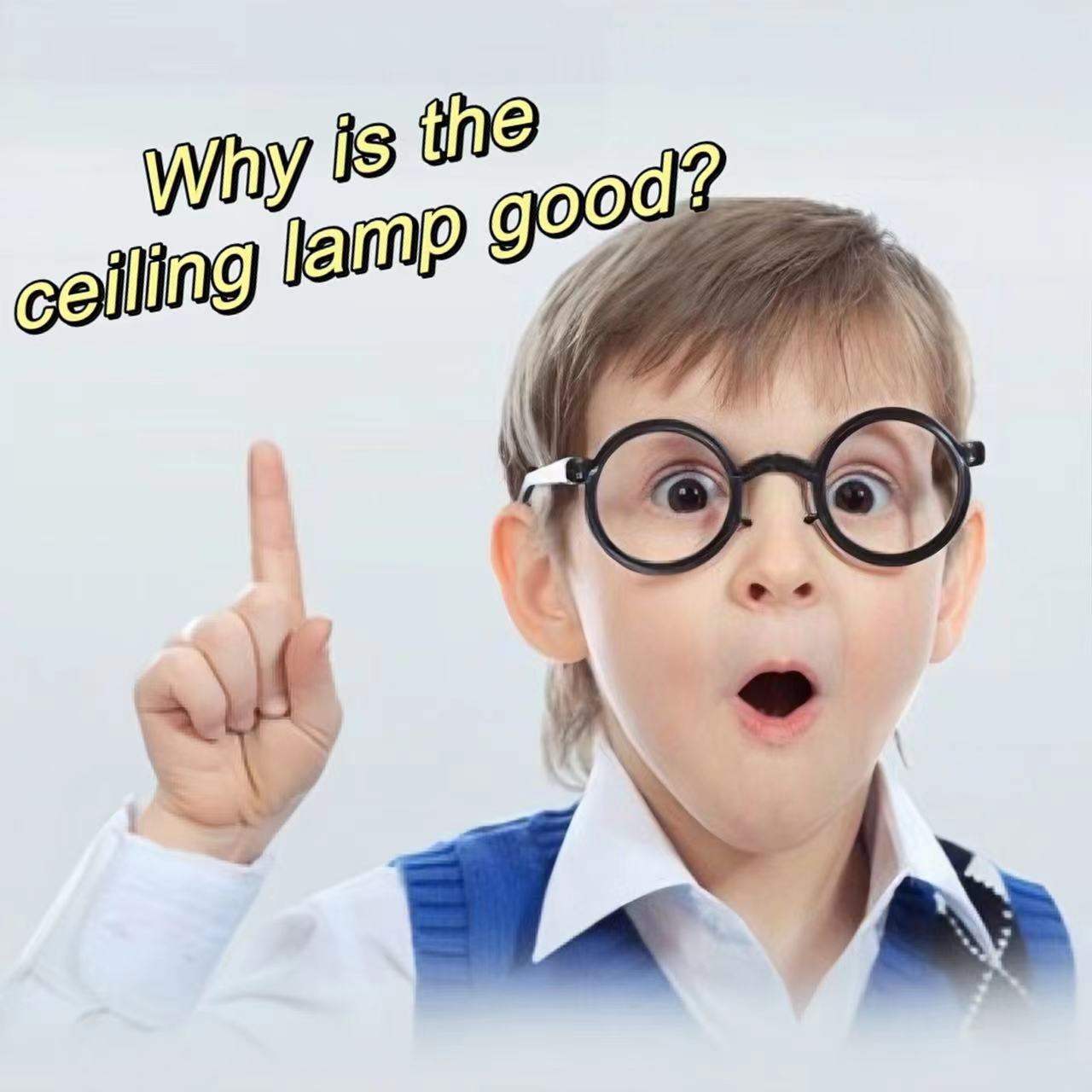 In the decoration of modern homes, the presence of ceiling lamps is indispensable. Even many residents who originally installed chandeliers have begun to replace them with ceiling lamps. Why choose ceiling lamps for home lamps? What is it about the charm that everyone is scrambling to choose? Today I will explain it to you.
1. Simple and versatile
A major feature of ceiling lamps is simplicity, which are generally relatively simple line designs, which can be integrated into most decoration styles, and the effect is more harmonious and unified. If you are looking for a more distinctive shape, the ceiling lamp with a sense of design will make the whole bedroom more dynamic.
2. Comfortable lighting
Most of the light sources of ceiling lamps are relatively bright LED light sources, which can not only illuminate the entire space, but also the light will not be particularly glaring. It is especially suitable for home lighting installation. Light needs, such as reading books, playing mobile phones, watching dramas, etc., such as the individual adjustment function of light and dark, will make people feel more warm.
3. Easy to care for
I don't know if you have tried to clean the crystal chandelier. It's just unlovable, but the ceiling lamp will not have such troubles at all. It's enough to take it off once every half a year and wipe it directly. If it's a snap-on installation, the operation It is so simple that you can pick it up and install it with your bare hands. You don't need to ask a special person to clean it, and it also avoids damage to the structure of the lamp during disassembly.
4. The atmosphere is not oppressive
Ceiling lamps are the best choice for houses with a relatively small area. It can not only make the space more spacious and atmospheric, but also increase the sense of space of the entire house. When the house floor height is relatively small, it is also wise to choose ceiling lamps.
Ceiling lamps are not limited by space. Compared with chandeliers, ceiling lamps are more practical. Ceiling lights can play a huge role in the living room, bedroom, kitchen, bathroom, storage room and even the aisle. Since the ceiling light has so many advantages, have you installed it in your home?