How to choose LED Vanity Light?
2023-07-17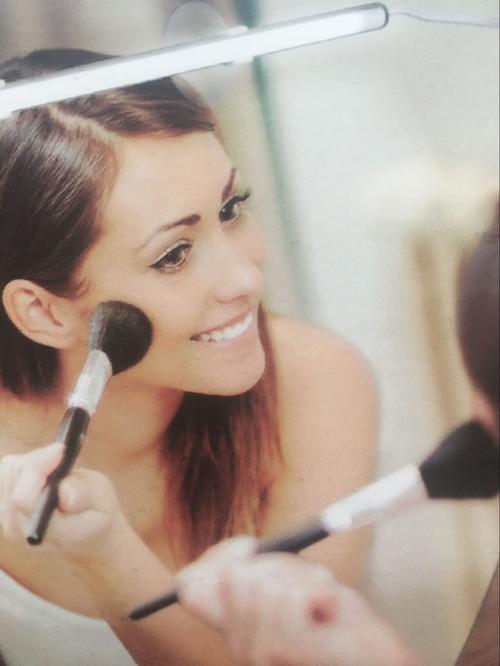 1. What is LED vanity light
The mirror front light refers to the light on the vanity mirror, which is also the light on the bathroom mirror. Generally, it refers to the lighting lamp fixed on the mirror. 
2.How to choose the bathroom LED vanity light
If the mirror headlights are not properly selected or installed, there may be problems such as blurred faces, dark complexions, dark eye sockets, and flat nose bridges. At the same time, the bathroom is wet with water, the space is small, and the lighting is not good. Factors to consider when headlighting.
Because the environment of mirror headlights is airtight and the water is wet, the safety level of the lamps and lanterns is relatively high. It is best to choose products with high dustproof and waterproof grades. Installed in front of the bathroom mirror in the bathroom, the waterproof characteristics of the mirror headlight must be considered for safety. Furthermore, it is necessary to consider whether it is coordinated with the style of the bathroom. In addition, the mirror headlight is not the main light but plays the role of auxiliary lighting, so it does not need to be too bright. If it is too bright, it will give people a glare. Therefore, the mirror headlight should have soft light treatment.
The installation of a suitable bathroom mirror and mirror headlight needs to be designed according to the height of the user. According to the average height, the installation of the mirror headlight is generally 1.7m-1.8m. In order to meet different needs in terms of installation methods, Laiteyi mirror headlight series also provides two different installation methods: mirror installation and mirror cabinet installation, and different methods can be selected for flexible installation according to aesthetic requirements.
In general, mirror headlights can bring us a lot of convenience, not only can improve the light problem when washing and making up, but also play an important decorative role in the beautification of the bathroom.