What is LED Flush Mount Surface Mount?
2023-09-05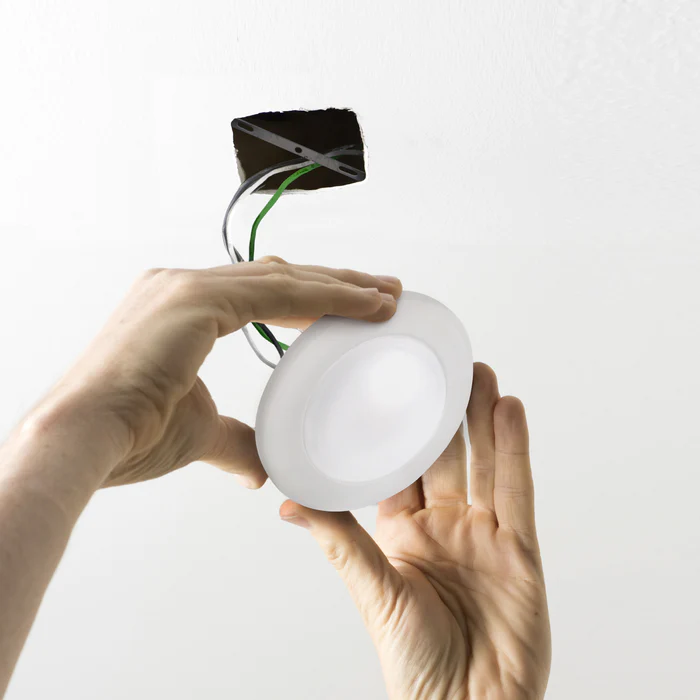 LED flush mount surface mount refers to a type of lighting fixture that incorporates LED technology and is designed to be installed directly onto the surface of a ceiling or wall.
This type of fixture can be used in a variety of settings, including homes, offices, and other commercial spaces. It is ideal for low-ceiling or small spaces, as it doesn't take up much room.
Flush mount fixtures are characterized by their low-profile design, which means they sit close to the surface they are mounted on, resulting in a sleek and seamless appearance. They do not protrude from the surface like pendant lights or chandeliers, making them suitable for areas with low ceiling heights or where a minimalist aesthetic is desired.
LED technology is used in these fixtures due to its energy efficiency, long lifespan, and versatility.
The LED technology used in these fixtures is energy-efficient and long-lasting, making it an eco-friendly choice. LED lights produce bright and uniform illumination while consuming less energy compared to traditional lighting sources. They also have a longer life expectancy, reducing the need for frequent bulb replacements.
Surface mounting refers to the installation method, where the fixture is attached directly to the surface using screws or other mounting hardware. This eliminates the need for recessed installation, making it easier to retrofit existing spaces with these fixtures.
Also, the light emitted by LED fixtures is bright and even, providing excellent illumination.LED flush mount surface mount fixtures provide efficient and stylish lighting solutions for various residential and commercial applications, such as kitchens, hallways, bedrooms, offices, and more.
If you're looking for a sleek and modern lighting solution for your space, consider LED flush mount surface mount fixtures.