What is CCT for LED lighting?
2023-09-19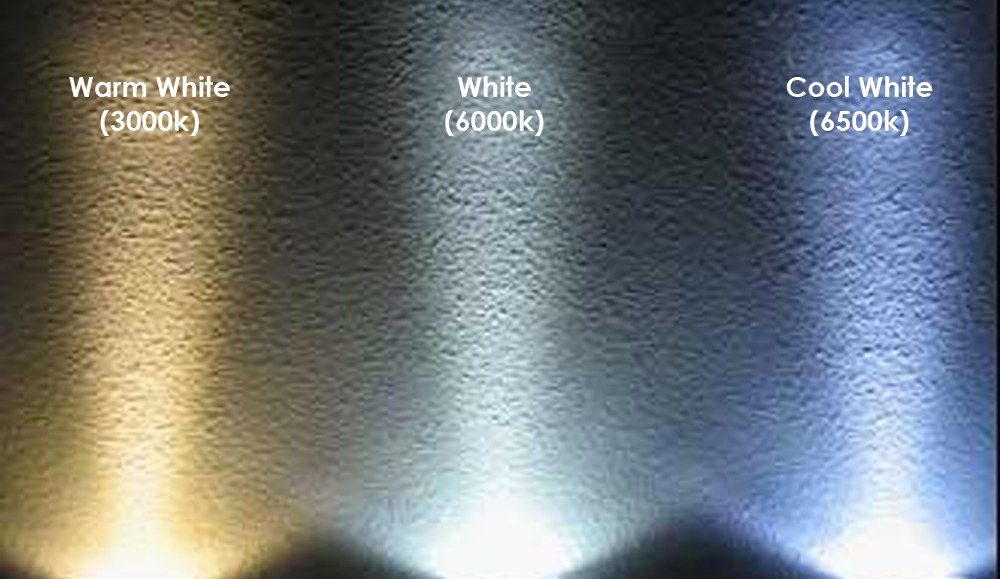 CCT, or Correlated Color Temperature, refers to the color appearance of light emitted by LED lighting. It is measured in Kelvin (K) and helps determine whether the light appears warm or cool. Understanding CCT is essential when selecting LED lighting for various applications.
The concept of CCT is based on the principle that as the temperature of an object increases, its color changes. For example, when heating a metal object, it starts off with a reddish glow at lower temperatures, transitioning to orange, yellow, and eventually white as the temperature rises. This phenomenon can be observed in incandescent bulbs, where the filament's temperature determines the color of the emitted light.
In the case of LED lighting, CCT is used to classify and describe the perceived color quality of white light. Lower CCT values, typically ranging from 2700K to 3000K, are associated with warmer light. These emit a yellowish-white glow reminiscent of traditional incandescent bulbs. Warm CCTs create a cozy and inviting atmosphere, making them popular choices for residential spaces like living rooms and bedrooms.
Higher CCT values, typically ranging from 5000K to 6500K, produce cooler light. These lights have a bluish-white appearance similar to daylight. Cool CCTs are often preferred in commercial settings, offices, and outdoor areas where brightness and alertness are desired. They provide a crisp and vibrant lighting environment, aiding concentration and visual acuity.
It's important to note that the actual physical temperature of an LED does not change; rather, CCT is a measurement of the perceived color appearance. LED lighting achieves different CCTs by using specific combinations of phosphors on the LED chip and adjusting their intensity.
When choosing LED lighting, considering the intended application and desired ambiance is crucial. Warm CCTs create a comfortable and relaxed atmosphere, making them suitable for areas where people want to unwind, such as bedrooms and dining areas. Warm lighting can enhance warm tones in skin and complement earthy color schemes.
Cool CCTs, also known as daylight or cool white, are ideal for task-oriented spaces. They mimic natural daylight and promote alertness and productivity. Cool lighting is commonly used in offices, workshops, and retail settings, where focus and visual acuity are important.
LED lighting manufacturers offer a wide range of CCT options to cater to various needs. Some LED products even provide tunable CCT, allowing users to adjust the color temperature based on their preferences or specific requirements throughout the day.
It's worth noting that CCT alone does not provide a complete description of color rendering properties. To assess how accurately colors will appear under a particular light source, it's important to consider additional factors such as the Color Rendering Index (CRI). CRI measures the light source's ability to reproduce colors faithfully compared to a standard reference light source.
In summary, CCT is a fundamental aspect of LED lighting that determines the color appearance and ambiance it provides. By understanding CCT values and their applications, one can make informed decisions when selecting LED lighting solutions to create the desired atmosphere and meet specific lighting needs.