What is lighting glare and what are its categories?
2022-09-27
---
Glare refers to the visual conditions that cause visual discomfort and reduce the visibility of objects due to inappropriate brightness distribution or extreme brightness contrast in space or time in the visual field.The point is lighting excessively powerful,or too much contrast.
If the human eye is exposed to glare, it will feel stimulated and nervous, work and life for a long time in this condition, will produce boredom, impatience and fatigue, cause a great impact on people's production and life.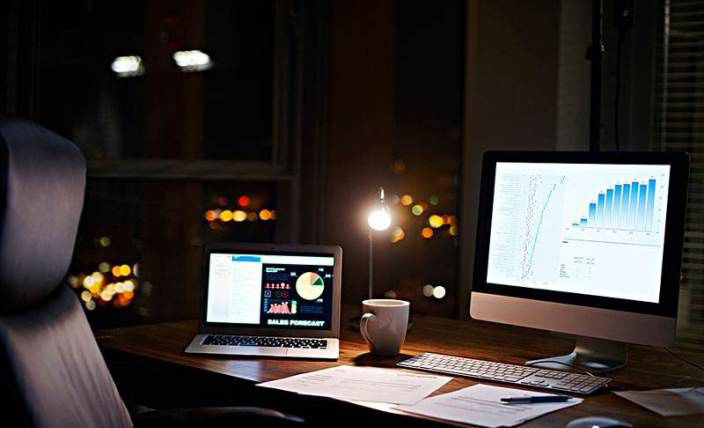 ---
Glare can be divided into four categories: direct glare, indirect glare, reflection glare and contrast glare.

Direct glare:Direct glare is the glare produced by the presence of a luminous object in the direction of the observed object or in the direction close to the line of sight. For example, the sunlight through the glass, the light source leaked out of the lamps and lanterns, etc., when these light sources are too bright, direct glare will be produced, which is also a very common kind of glare.

Indirect glare:There is a high brightness light source in the visual field, but the glare is not in the same direction of the object observed, we say that such glare is called indirect glare.

Reflection glare:The glare produced by seeing reflected light near the line of sight.This kind of glare can be divided into primary reflection glare, secondary reflection glare and light curtain reflection glare.

Contrast glare:This kind of glare is not produced by the light source alone, but by contrast.  For example, cloudy day, or night, we do not turn on the light when working in the office, will feel the computer screen is unusually dazzling.  In a well-lit, or well-lit space, the same computer's screen won't be as harsh.
 
---
How to prevent glare
1.Avoid the use of excessive lamps and lanterns lighting, set a reasonable and scientific lamp Lighing location.
2.Avoid bare light sources and choose lamps with lampshades.
3.Buy light fixtures that prevent glare or can be dimmable.

WORBEST  is a professional lighting manufacturer,Focus on providing quality lamps for the North American market for 8 years, and as a supplier of Menards.
It has spent years learning what works,what works well, and what is needed to design a unique lighting solution for any application.
All products have UL/cUL ,ETL/cETL,Energy Star,FCC,ICES and so on.
If you need quality residential lighting fixtures, contact us.  Click here to browse our LED lighting fixtures.